OUR VISION
To emerge as market leaders in the Middle East providing customer-focused, high quality water heaters and flat steel products. To earn repute as an institution that delivers value to all Stake-holders: Owners, Employees, Suppliers, Government and Society.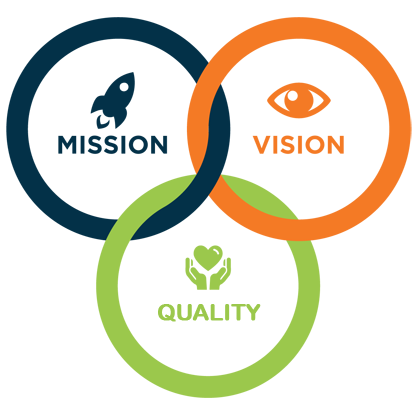 We, at National Heaters Industries Co. LLC are committed to the Design, Manufacture and Marketing of Products that meet the customer's requirements and expectations right first time and this commitment towards quality is demonstrated through the following actions.

1. Focus on customer's needs and develop products and services that meet or exceed their expectations and the statutory / regulatory requirements.
2. Establish, Implement and sustain an internationally recognized Quality Management system.
3. Communicate our mission, quality policy and quality objectives across all levels in the organization and ensure total participation of all employees.
4. Provide a work environment that supports teamwork.
5. Provide an atmosphere of continuous process improvement (that includes product reliability, maintainability and durability) and problem prevention.
6. Provide education and training to all employees to improve their knowledge, skills and awareness on health and safety.
7. Develop mutually beneficial relationships with suppliers emphasizing continuous improvement in product quality, delivery and service.
8. Review periodically and continually improve the effectiveness of our quality management system.